As a hot rod design consultant, I work with the car builder to come up with a final image that represents the builders vision. Car builders can choose options for their rendering, which depend on the level of detail needed for your project. After you and I have finalized the design through consultation and sketching ($30/hour design fee applies while we work on this together), I am able to render this project either traditionally on paper or digitally, whichever you choose. I offer freelance custom car design services, from consultation to pre-production renderings including graphic design, logo design, interiors and more. Looking for renderings to lock down an idea for SEMA? Planning a build to take on the ISCA circuit? Custom car renderings are a great tool to convey your ideas. See below for more detail on everything I offer.

Sketching Services

Rendering Services

All renderings begin as a sketch. Renderings are billed at a rate of $30/hr to sketch out the vehicle plus an additional flat fee to render the sketch. This fee varies depending on what level of rendering suits your needs.
Digital Rendering
$30/hr from sketch to finish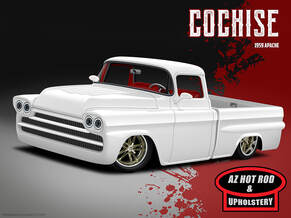 Average turnaround: 5-7 days
These digital creations are built off of pencil sketches which are digitally imported. Color that is applied to the sketch matches specific color codes and helps aid in making final paint color choices. Digital Renderings are a great tool when looking at different options for the car. Colors and details on the body can easily be changed to show multiple variations. Clients receive large files of the final design for print. Prints are offered at an additional cost. Average cost is $700-800 per view.
---
Ink Line Drawing
Sketches created with pencil/ink/marker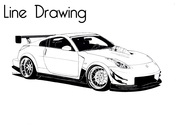 Average turnaround: 36 hrs
These line drawings are completed using marker lines only on top of a pencil sketch. Dark lines clean up the sketch and add shadows and contrast. Graphic representations of the vehicle design in black and white done on a 12"x 16" size layout with digital presentations available. Can be digitally altered to fit your graphic needs. Average cost is $200-300.
---
Basic Car Rendering
Sketches created with pencil/colored pencils/markers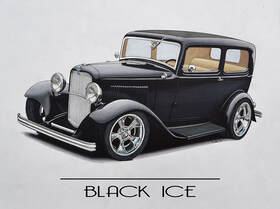 Average turnaround: 1-3 days
These single view sketches are done with limited shading using markers and pencils only with a quick turn around time. These are meant to be quick representations of the vehicle design and color produced on a 12"x 16" size layout with digital presentations available. Recommended for those unsure of a paint color choice. Average cost is $500-600 per view.
---
Detailed Car Rendering
Sketches created with pencil/colored pencil/marker/chalk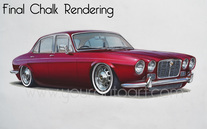 Average turnaround: 7-10 days
These are created in full detail with photo-realistic quality. Lines are tightened with more time put in to the details. Finished colors closely resemble actual paint codes. Final renderings (12"x 16") include the original drawing and digital image file. This is great tool for presenting any custom vehicle while having a nice art piece to display. Average cost is around $900 per view.
---
Layouts with Multiple Views
Multiple views are available on a single layout. You are able to choose the view of the vehicles, background or emblem, and graphic layout. Choose to use different vehicles or four views of the same with the option of adding a background.
---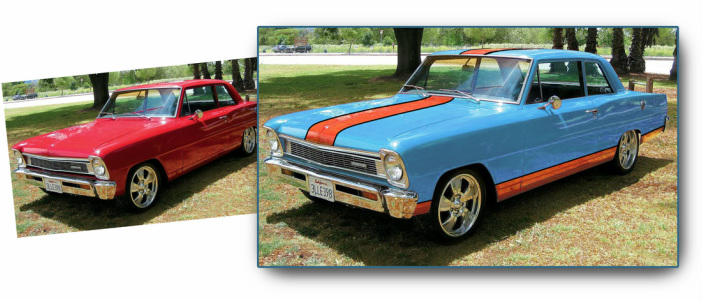 Vehicle Badge/Logo Design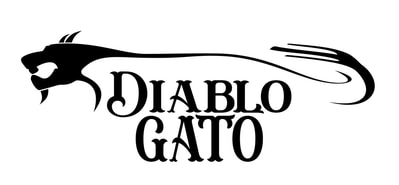 A custom vehicle is not complete without a custom badge. Finish the build with the right details. I work with you to create that unique badge that fits with your style and the look of the vehicle.
---
Video Production
I offer video production services at the same $30/hour rate. I can produce videos of your car using your still photographs, video clips, and any music selection and add any text anywhere in the video that you need. My videos are visually interesting and a great way to show off your project at big shows.

Check out the slide video done of a custom F250

that I produced for a client.
Brochure Design
Shipping Costs

U.S.
12"x16" drawings: $10*
18"x24" drawings: $25*

All International orders
Customer pays actual shipping costs through preferred service of USPS, Fed Ex, or UPS

*All drawings ship via USPS unless otherwise requested by the customer. All drawings are delivered with tracking and insurance included.