About me
My name is Paul Kuras and I am a professional freelance car designer and illustrator. I have a Bachelor of Fine Arts degree from the College For Creative Studies in Detroit, where I majored in Industrial Design. I live in Dover, Delaware with my wife and three young children. I am a full-time designer/artist who works from my home studio. My talents extend out from drawing to the fabrication side of building hot rods. I am currently assisting on a 1967 Custom Camaro build, working along side shop owner/operator Eddie Denkenberger at Superior Autoworks, as a body man on the vehicle. I have always had a love for cars, collecting Hot Wheels and building car models from a young age. My first project car was a 1982 Firebird, which I later sold for my 1978 Bandit edition Trans Am.
I am an old school artist and all of my renderings are drawn by hand, they are not photoshop creations. This is the method I learned in college and I have been perfecting these techniques for fifteen years. Not only does the client see a realistic interpretation of his or her vehicle, they also acquire a wonderful art piece to display.
I have been
featured in Hot Rodding Magazine
as well as the selected artist for the
March 2014 Truckin' Magazine Radical Renderings feature
. I very much enjoy working with car builders to help them and their clients create the car of their dreams and many of my collaborated design projects have gone on to be award-winning cars. I also love working with clients to create beautiful illustrations for themselves or for gifts, it feels good to know my artwork has made someone happy and will be displayed in their homes for years to come.
Below are some Frequently Asked Questions and helpful information that I have listed.
If you have any questions about me or my work, please do not hesitate to email me at pbkuras@gmail.com
Thank you for stopping by Kuras Custom Renderings and I look forward to working with you!
---
View Options
Do you draw anything other than cars?
I draw anything within the transportation field. This would include trains, planes, trucks, buses, motorcycles, and tractors. Heck, I'd draw your nephew's tricycle if you asked me. Basically, if it transports something from point A to point B, I'd draw it!

How long does it take to have my car drawn?
These final chalk renderings currently take about 6-8 days to complete. Rough renderings take an average of 1-3 days. Marker sketches and line drawings are usually done in under 36 hours. I have clients approve all sketches before moving on to color. Waiting on approval can sometimes lengthen turnaround times. I try to accommodate everyone's needs, and understand that businesses often need renderings quickly. Please contact me to find out current availability and time frames.
What do you use to draw with?
After the car drawing is sketched in pencil, I use markers, colored pencils, pastel chalks, and white paint to create the final rendering, depending on the level of rendering that is being purchased. I often draw using erasers as well.
Can you do two different cars on the same paper as one drawing? Does it cost the same?
I can draw two different cars on the same drawing layout at no extra cost. I can also draw your car's interior and exterior view on the same drawing for a wonderful show layout. Renderings are charged by how many views you want, the style of rendering (i.e. marker sketch, rough rendering or final chalk rendering) and the size you want them.
What types of photos do you need to start drawing?
Images aren't always necessary. If the client knows what wheels will be mounted on the car, just listing the style name and manufacturer of the wheel is enough to go on. Generally, a digital image is best. Digital images are able to be sent easily over the internet and can be rather large. I prefer digital images to be greater than 800x800 pixels. Regular 3x5 inch photos tend to leave out too much detail needed for reference. However, any photo reference helps.
Once I get my car drawing, does it require any special care?
No long term care is needed. Keep in mind that the chalks used in the drawings can be easily smudged and wiped off. It is best to frame your car drawing immediatelly upon arrival. Once protected behind a frame, they are completely safe. All car illustrations and renderings are created on acid free paper. DO NOT apply spray fixative on your drawing. It will wash out the white chalk, alter the colors, and make the car drawing darker...ultimately ruining the drawing. If the drawing is unprotected (not behind a glass frame), then the chalk will slowly come off of the drawing over the years. It's best to keep these drawings behind glass. I've had renderings in my unheated garage for over 10 years and they still look like I just finished them.
I plan on doing a lot of metal work on my project car that is currently stripped off of the frame. Can you make the drawing how I envision, without the car being together?
Yes. As a professional freelance car designer, I often work with builders who have specific ideas in mind for different sections of the car, but can only communcate verbally. I can draw specific wheel sizes, stances, chop amounts, and other heavy alterations.
---
Effects

You may want me to draw your car in action (especially as a gift idea). I can make the vehicle look like it's doing a sitting burnout, drifting in a turn, lifting off of the ground at the start of a drag race, or your truck launching off of a hill! It's completely up to you!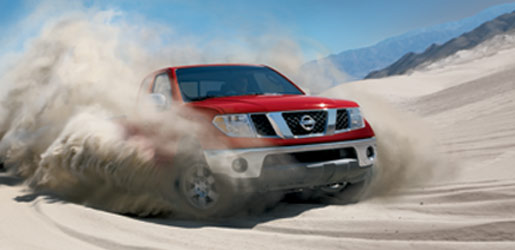 ---